Cintar has considerable experience in the layout and design of material handling systems associated with all aspects of coal, limestone, gypsum, coke, iron ore, aggregates and metals. This work is performed for industry companies, equipment suppliers, and contractors. Our experience in material handling has created lasting relationships with vendors of conveyance equipment such as Flexowall and HAC (High Angle Conveyors).
Cintar's vast experience in Bulk Material Handling spans over 35 years.
We provide:
Detailed Layout
Design Studies
Complete Engineering
Expansion/Modifications
Concept/Proposal Drawings
Design Drawings
Bid Packages
Project and Equipment Specifications
Cost Information & Project Estimating
Field Inspection Services
Problem Solving, System Repair, and
Reconditioning Recommendations
Safety and Condition Reviews
Structural, Mechanical and Electrical Inspections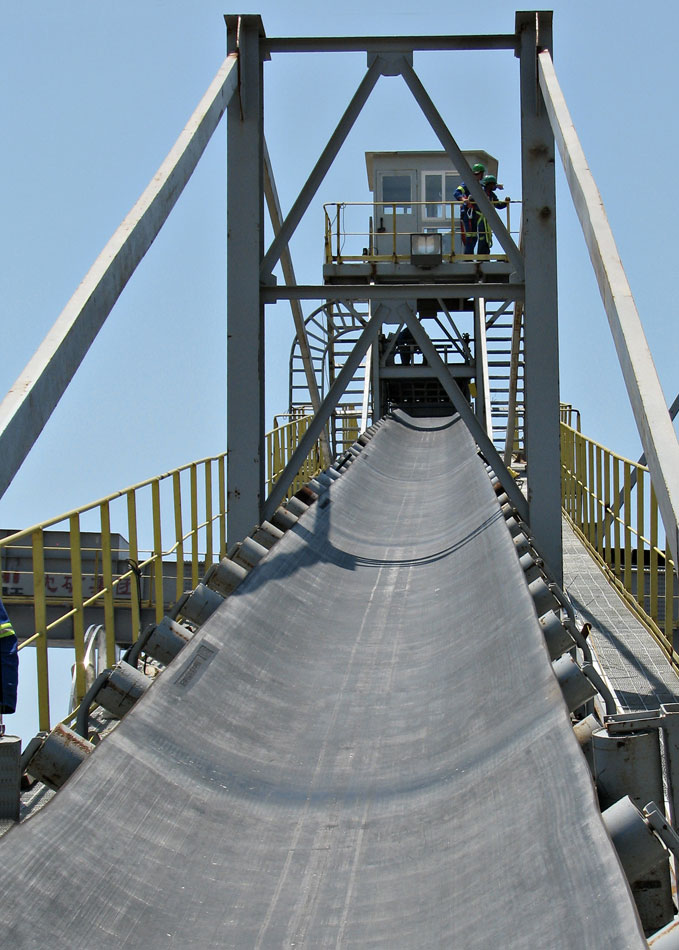 Material Handling Experience
Cintar has designed many types of facilities with a wide range of characteristics, ranging from underground structures including slopes, air shafts and storage bunkers to surface structures including overland conveyors, transfer buildings, and storage silos and bins.
In addition, our work in regards to stockpiling, unloading and loading facilities have included railcar dumpers, stacker/reclaimers, batch weigh loadout structures and systems, ship loaders and reclaim tunnels.
Futhermore, our work has also consisted of the intermediate support facility designs for loading conveyors utilizing screening towers, mass flow gates and material feeders. Cintar is capable of, and has been designing complete terminal facilities that meet or exceed CEMA Standards.
Cintar's personnel are OSHA and/or MSHA certified in surface and underground safety standards and training.